The Lineup at Two Decades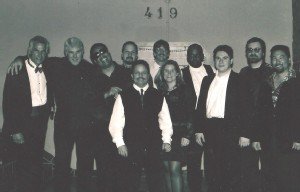 L-R: Toby Kramasz, Bob Lang, Jimmy Malone, Dave Barbieri, Vahan Kachadorian, John Blake, Aimee Bord, Willie Windmon, Raul Sandoval, Greg Evans, Brian Nakagawa.
"Twenty Years Later"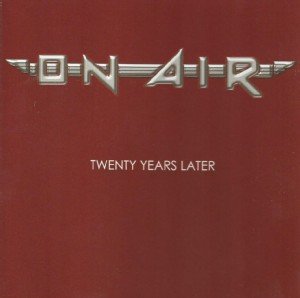 On Air had been recording performances from the beginning allowing the musicians to pass the tapes around, listen for mistakes, and make improvements. It was past time to create a fan CD to be sold at concerts. The result was "Twenty Years Later," an album of a dozen favorites including Vahan's rendition of "Summertime," the long-time concert closer "Oh, What a Night," and even an unlisted a cappella bonus track.
The Reunion Concert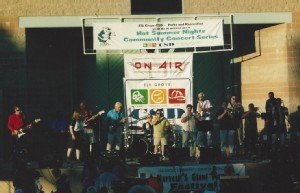 At twenty years, On Air decided to celebrate with a special reunion concert. About a dozen former members were located and asked to join the band for a special evening at Laguna Town Hall on August 26, 2005. The bash ended with a set featuring all of the musicians on stage at once.
Aimee with Bob and with Raul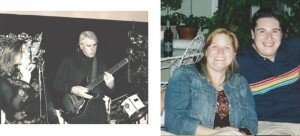 Two photos of Aimee with band-mates Bob and Raul.

Brian and Bob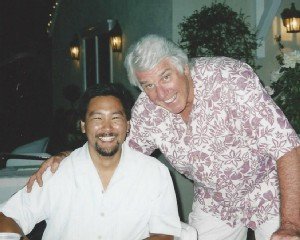 Brian and Bob have a couple of things in common. They are the two charter On Air members still with the band (Greg joined at the second rehearsal) and they also share the same birthday.